Rama Voyage Branding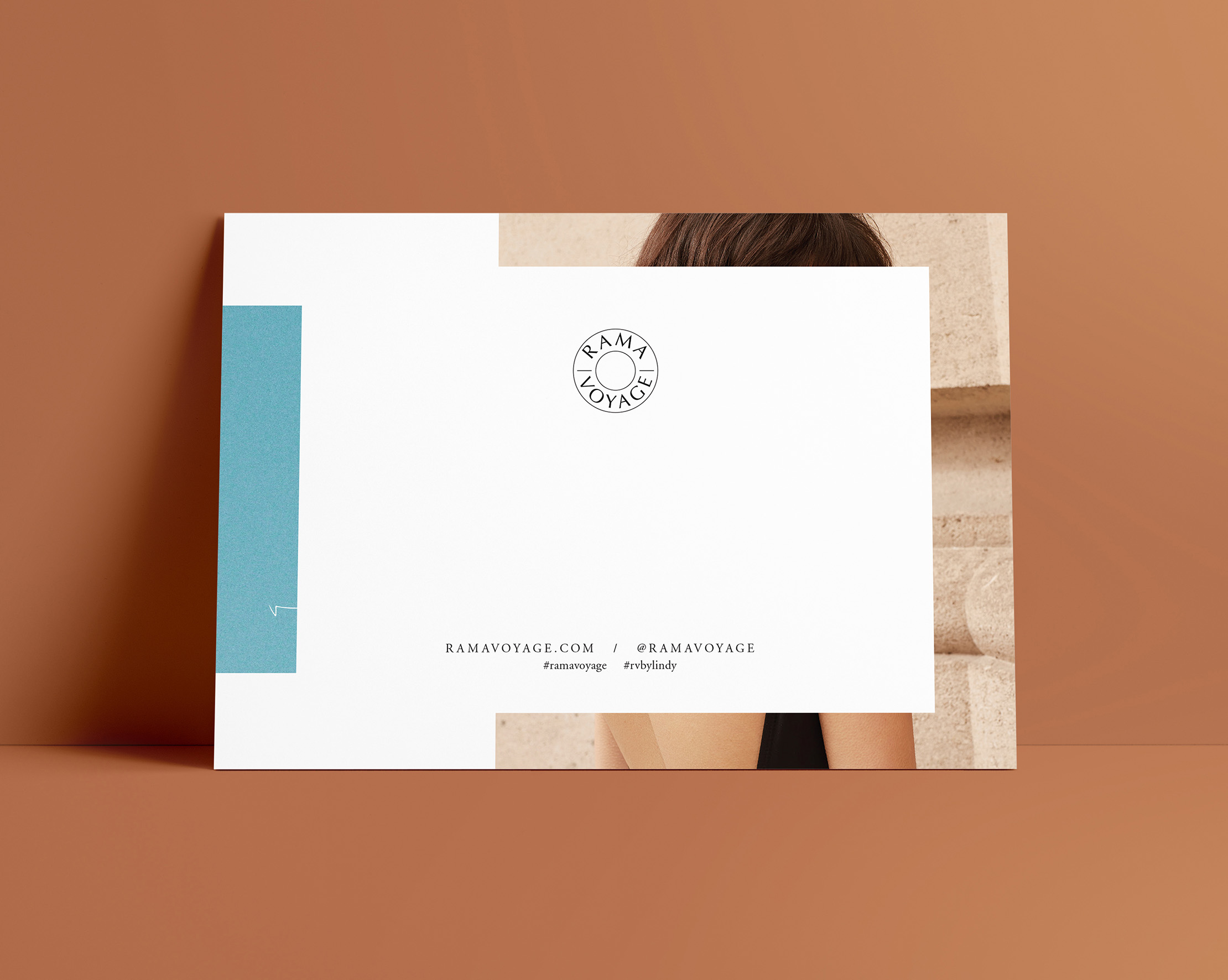 ~
"It has been a pleasure working with EA to bring my vision of Rama Voyage to life.
Their experience and naturally collaborative process put me ease. EA helped craft a distinct, precise aesthetic for my brand, and continue to express it thoughtfully and creatively. I'm thrilled with the results and would highly recommend EA"
~ Lindy Klim, Founder, Rama Voyage
~




~
Case Study
EA was approached by Lindy Klim, Balinese-Australian mother, model and public personality, to craft the branding for her debut resort wear line, Rama Voyage. The project unfolded into creating a visual language that would help Lindy share her aesthetic ideas and philosophy behind the brand with her audience.
Process
The Rama Voyage aesthetic is a fusion: crisp modern Australian style meets classic European elegance. Lindy's clothing designs were based on classic women's tailoring with a modern twist in modern yet enduring colours aimed the vacation / resort niche but with crossover appeal.
EA created a suite of brand mark lock-ups to create a flexible logo kit for garment, packaging and promotional applications. Blue, white and black were selected as brand colours for a cool, classic look. Typography is pared back, but always balanced with a modern layout style.
The result is a balance between elegant, classic design and a modern, slightly undone aesthetic.
This branding direction was applied across all core collateral, swing tags, packaging, garment branding, labelling, as well as print and digital marketing collateral.
~
@ramavoyage
@lindyklim